Following the success of their Tuesday night Airborne Gunner Supercross event, less than 24 hours later the Steel Hawk MCC returned to promote a conventional motocross meet. Presenting the fifth staging of their 'Rock it til Sundown', there was to be racing for Youth competitors during the day before Clubman and Expert riders took centre stage in the evening. So, on a Cusses Gorse circuit again immaculately prepared by Justin Barclay and just about totally dust free despite the sweltering weather there was now the small business of an incredible prize fund, both monetary and products wise on offer to go racing for!
Report and Images by Mike Wood
Part one during the event was all about the Youth riders, and their competition presented by Stolen BMX was incredibly offering the golden carrot of a brand new BMX to all of the class winners. With that very tasty award available, it certainly intensified the competition level up a few notches!
In the Auto's sponsored by Alpinestars, there was to be one very clear victor as Tommy Wood won all three moto's chased home by Blake Marks Bracey. Next up in the Auto's was Austin Edwards who had certainly endured a couple of very busy day's. Austin had already took overall wins on Tuesday in both the Auto's Supercross and Revvi Balance bike classes.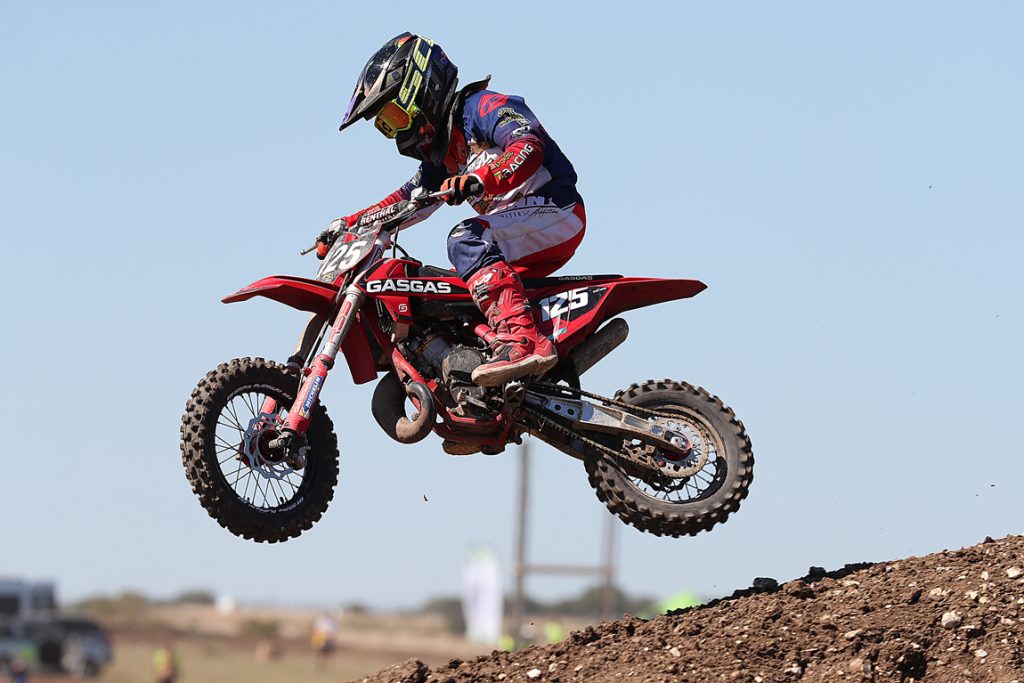 In the Troy Lee Designs Juniors 65cc contest, winner Casey Lister was also to max out. In all three moto's, Lister was wheel perfect as Marty Spires chased him home in the opening two races before the pattern changed in the last moto. In that one, Riley-Ray Barrow took 2nd spot from Jett Gardiner, Ralfie Holloway and Spires.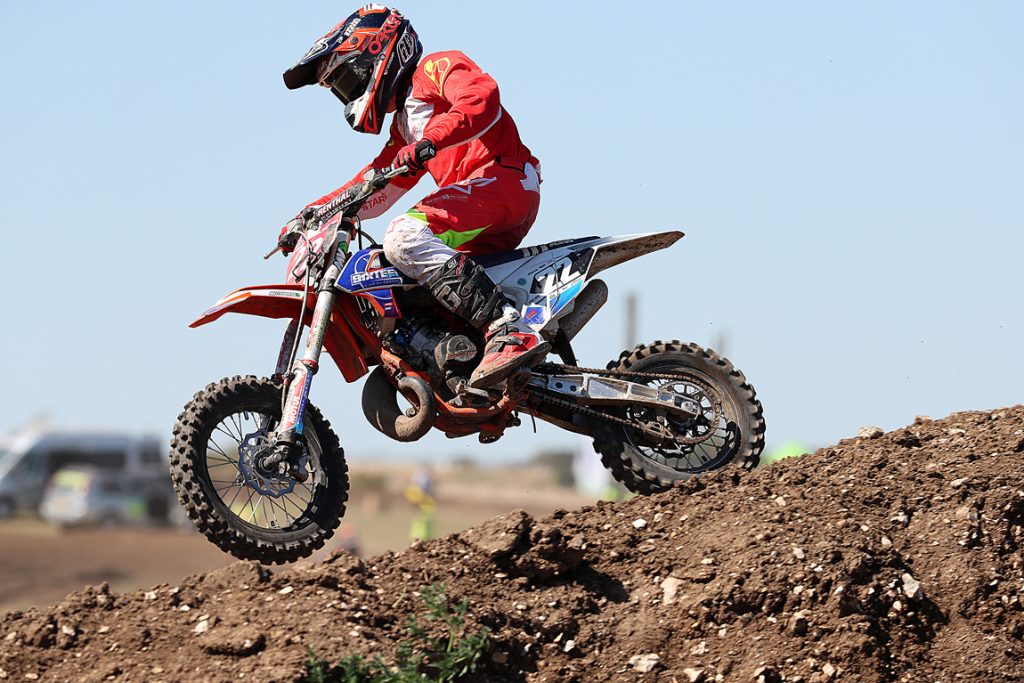 After finishing 2nd in the previous night's SW85cc Supercross contest, Joel Winstanley-Dawson went one place better at Wednesday's motocross bash. In great style, Winstanley-Dawson bagged his glory in the Spy Goggles sponsored class by winning all three of the hot moto's. Blake Ward-Clarke was to be equally consistent with a hat-trick of runners-up placings as Travis Bixby, Harrison Schofield and Olivia Reynolds were the next best.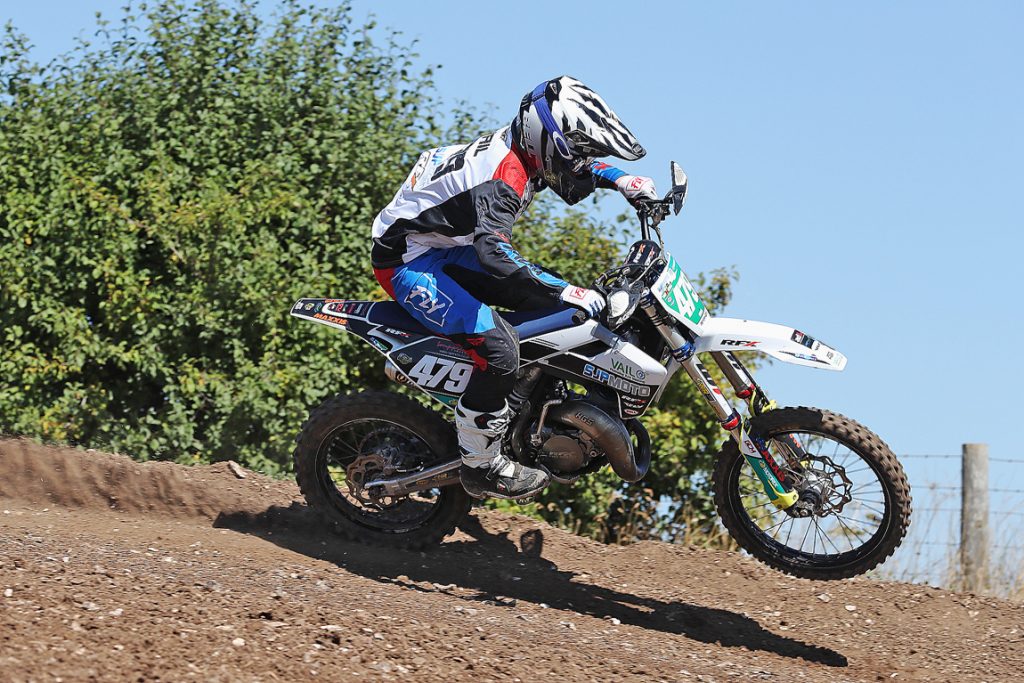 On a day when maximums appeared to be the normal, Josh Vail also got in on the act in the Bell Helmets sponsored BW85cc class. In all three moto's, Charlie Richmond finished in 2nd spot with Freddie Gardiner 3rd and Drew Stock 4th. After topping the standings in the previous day's BW85cc Supercross event, Isaac Ash had to settle for 5th overall in this competition.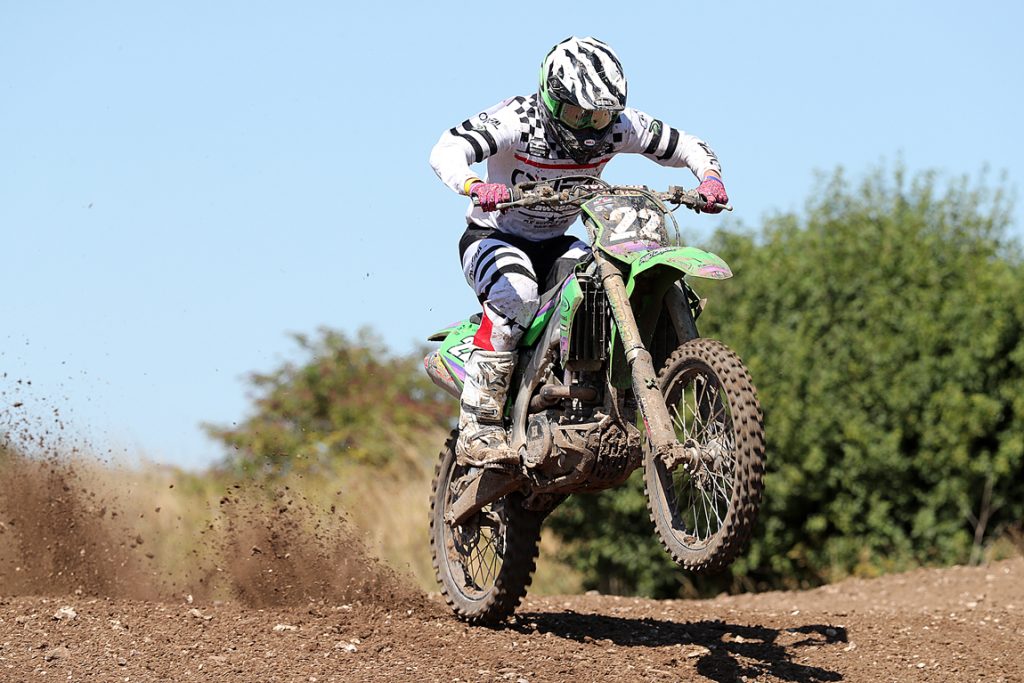 With both RFX and Seven joining Stolen BMX in the support of the Rookie Class it was time to go racing. In a combined 125cc and 250cc shoot-out, Kawasaki mounted Jak Taylor won the opener before being involved in a right old scrap with Ben Zeale in the next one. For almost the entire duration these two lads battled it out side by side before Taylor just got past the flag first. Any hopes though that Taylor had of making it a full house disappeared in the last one when starting 5th he had to settle for a 2nd place with Finley Evans taking top honours. In the 125cc class, Raife Broadley backed up his Supercross success the previous day with another overall victory. Really mixing it with those boys on the 250cc machines, Broadley recorded strong 5/4/8 moto placings.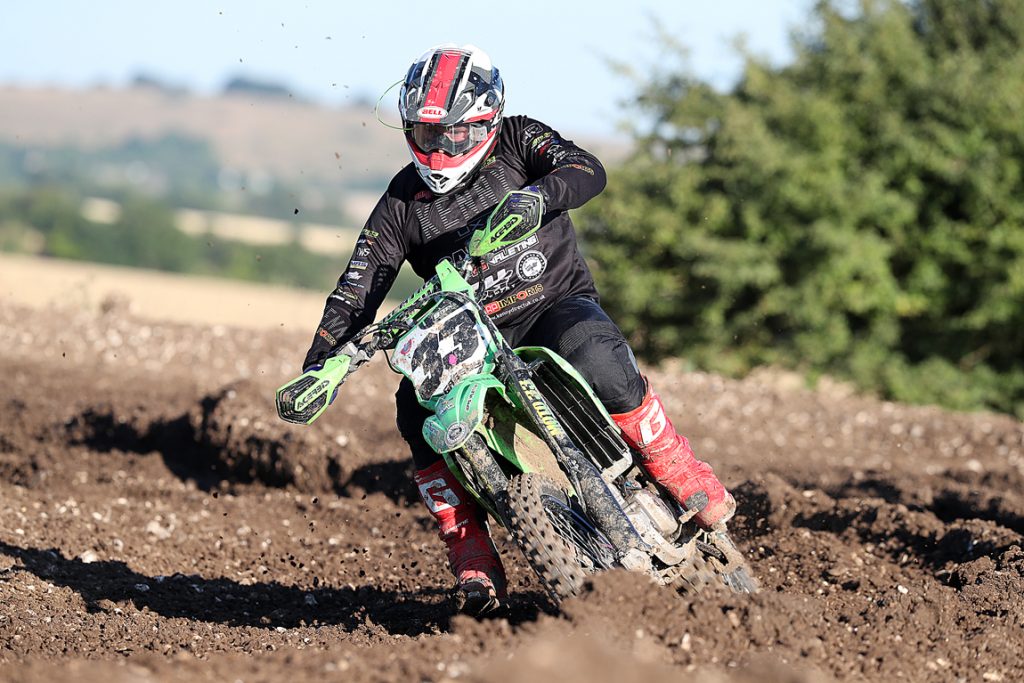 Presented by Relax to Race and sponsored by both ASA Scaffolding Services and RS Air Conditioning Services, Welsh visitor Josh Greedy on his big, mean, green Kawasaki won both Clubman Group A contests from gate to flag. On each occasion, Callum Gordon was to be Greedy's closest challenger for honours chasing all the way but without ever getting quite close enough to make an attempt at passing. Topping the A group for MX2 riders was Ryan Tanner. Over in the B class, Yamaha mounted Ryan Bowring won both moto's to finish top of the MX1 class whilst Joe Smith was the best MX2 pilot.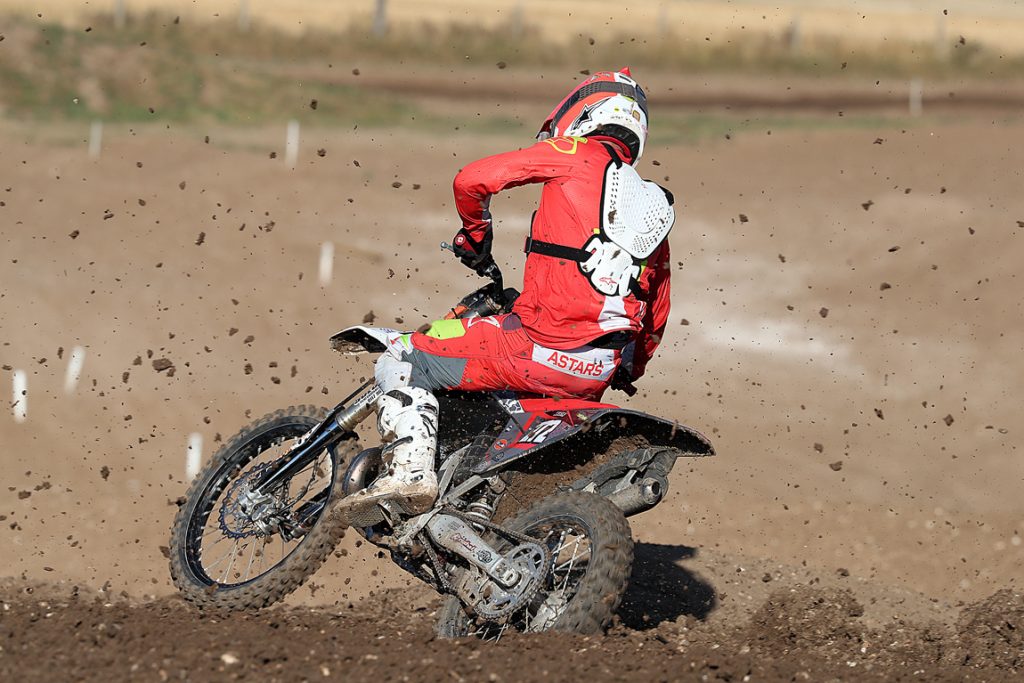 So what about the Experts at Cusses Gorse? Well in the contest again presented by Relax to Race and with sponsorship from VIRIS and KPS it certainly did not start well for John Adamson, crashing on turn one of the opening clash. Quickly on his feet, by lap three the GasGas rider was already back up to 2nd passing Nev Bradshaw, Charlie Cole, Tom Grimshaw, Brad Todd and Adam Collings as Liam Knight led the pack. By lap five, Adamson's recovery was complete, hitting the front only to crash again and thus hand the advantage right back to Knight. With just one circuit to go, the leadership changed for the fourth time as hard-charging Adamson was back in control to take the chequered flag. However, when crashing for the second time, it was noted that Adamson had not rejoined the contest at the point of his fall so was denied the win. That meant the finishing order was declared as Knight, Adamson, Todd, Grimshaw, Cole and Bradshaw.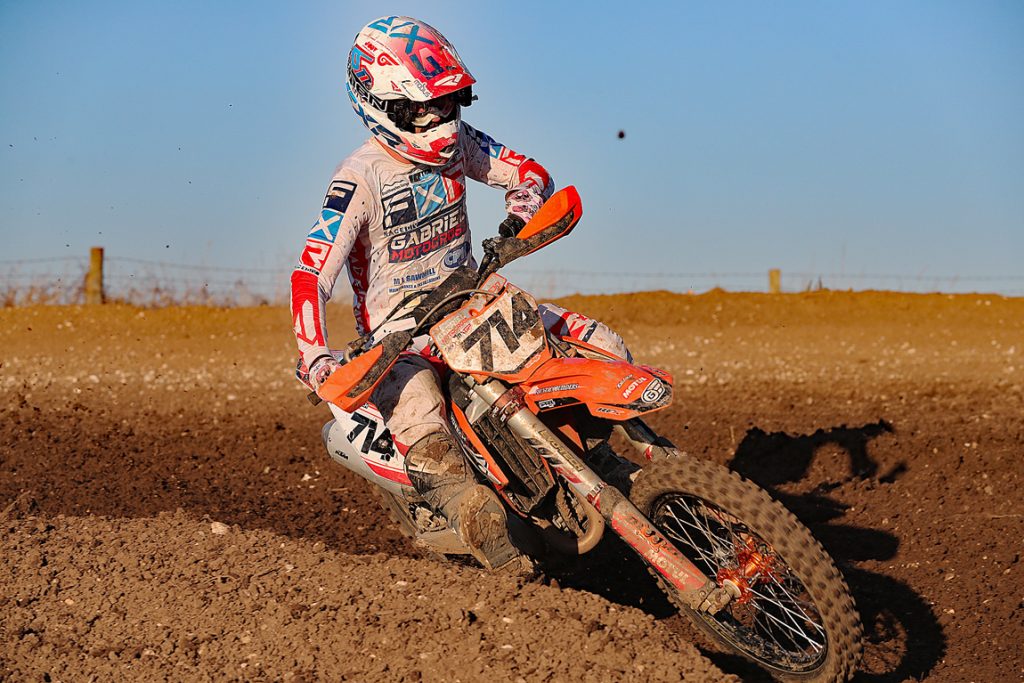 In a very exciting second Experts competition, Grimshaw led the way early on before Todd then took over. However, Todd was to then crash and drop back to 4th as a storming Adamson became the third different pacesetter of the contest. Gradually the moto settled down with Adamson, Grimshaw and Knight breaking clear at the front until the latter fell in a corner, being replaced by Todd. With Adamson cruising to victory, there was to be very late drama as Todd then passed Grimshaw on the last lap to bag 2nd spot.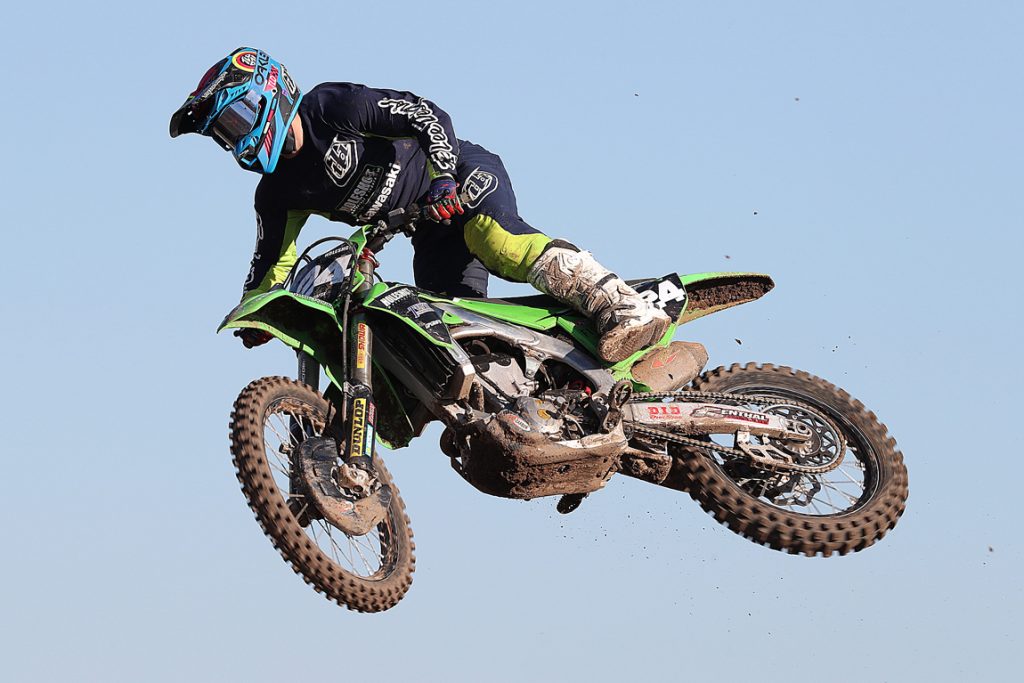 So after two day's of great action, the final race was a six lap dash carrying a very nice prize money fund. This moto had an extra interest with the inclusion of a Joke Lane sponsored by Stolen BMX and which a rider could only use once and not on the opening lap. After making a fantastic start, Adamson decided to use that massive Joker advantage at the very first opportunity to thus increase his lead. Chasing hard, Todd then used the lane on lap three and just failed to make it pay by the very narrowest of margins, exiting it just as the flying Adamson went by! From here onwards, it was Adamson all the way with Todd, Grimshaw, Josh Taylor, Liam Knight and Josh Coleman next up…
The Steel Hawk Motorcycle Club would like to say a huge thank you to their small team for pulling off a tremendous couple of days in the sweltering heat. The marshals who did a fantastic job, Scott and his team at Toadpit Medical services, Justin, Christine and Kate Barclay for providing two tremendous race tracks and venue, Jake and Guy Nicholls at Tru-7, who without both events would not have happened. Mike and Tom Church at MJ Church, Revs from Stolen BMX, Don from Revvi, Gary, Dave and Max at Duck Smart, Ricky Charlotte and Steve at Monsters of Dirt for the fantastic programmes and awards, Roy, Gemma and Andy at Nora Motorsport, Alfie at AS Trax for creating a superb Supercross track. Bobby at Amplified Sound, Crabby & Josh at Hush Silent Disco company, Marcel Cullers and his team at Security Nation. The traders, caterers and the sponsors for backing us including Relax to Race, CI Sport, Madison, RFX, Viris, KPS Recycling, ASA United Gas Gas, Simon at Gabriel Solutions, RS Air Conditioning Services, Fox Europe, Dirt Hub, United Grab Hire, JS Contrax and lastly but no means least, all of the riders and their and families for putting on a great show and creating a nice atmosphere and of course all of the spectators who came out and supported the event.
Results
AUTOS
1 214 Tommy Wood 135 45 45 45
2 452 Blake Marks Bracey 129 43 43 43
3 50 Austin Edwards 119 39 41 39
4 2 Mason Staddon 117 37 39 41
5 188 Harley-James Barrow 108 34 37 37
6 5 Finlee Pope 108 41 33 34
7 27 Jesse James 104 35 36 33
8 572 Harrison Ashwood McNeill 103 32 35 36
9 91 Jude Henney 102 33 34 35
10 1 Tyler Moss 96 36 30 30
JUNIORS
1 125 Casey Lister 135 45 45 45
2 118 Riley-Ray Barrow 125 41 41 43
3 22x Marty Spires 123 43 43 37
4 14 Jett Gardiner 114 39 34 41
5 48 Henry Lewis 105 34 35 36
6 311 Archie Butterfield 105 37 36 32
7 68 Ralfie Holloway 104 26 39 39
8 6 Mason Doe 103 32 37 34
9 46x Harry Hall 99 31 33 35
10 62 Elliott Shawyer 98 36 29 33
SW85cc
1 236 Joel Winstanley-Dawson 135 45 45 45
2 1 Blake Ward-Clarke 129 43 43 43
3 8 Travis Bixby 121 41 39 41
4 7 Harrison Schofield 117 37 41 39
5 199 Olivia Reynolds 112 39 36 37
6 69 Oliver Burridge 105 35 35 35
7 834 Oscar Gilham 102 32 34 36
8 14 Charlie Hobden 99 34 31 34
9 7 Jack Dugmore 99 33 33 33
10 38 Edward Luker 88 29 27 32
BW85cc
1 479 Josh Vail 135 45 45 45
2 30 Charlie Richmond 129 43 43 43
3 14 Freddie Gardiner 123 41 41 41
4 18 Drew Stock 117 39 39 39
5 100 Isaac Ash 110 36 37 37
6 3x Ashton Somerville 103 34 34 35
7 17 Harry Lee 102 37 36 29
8 19 George Corke 98 29 33 36
9 241 Austin Beasty 98 35 30 33
10 259 Fabian Junior Morrison 97 28 35 34
Rookie 125cc
1 72 Raife Broadley 135 45 45 45
2 417 Harrison Greenough 129 43 43 43
3 592 Jamie Collins 119 39 41 39
4 10 Levi Saunders 115 37 37 41
5 406 Billy Moriarty 110 41 39 30
6 35 Joe Beaumont 109 36 36 37
7 7x Tyler Jones 106 35 35 36
8 14 John Waghorn 100 32 33 35
9 20 Alfie Thomson 97 31 32 34
10 232 Owen Richards 97 34 30 33
Rookie 250cc
1 22 Jak Taylor 133 45 45 43
2 31 Ben Zeale 122 43 43 36
3 12 Finley Evans 120 39 36 45
4 36 Hudson Roper 119 41 39 39
5 34 Josh Basset 114 36 37 41
6 555 Mckenzie Marshall 112 34 41 37
7 47 Leon Williams 107 37 35 35
8 30 Ethan Sills 101 35 33 33
9 10 Harvey Cashmore 99 31 34 34
10 65 Tyler Kirby 97 33 32 32
Clubman MX1 A
1 33 Josh Greedy 90 45 45
2 611 Callum Gordon 86 43 43
3 55 Travis Reynolds 82 41 41
4 14 Sam Gabriel 78 39 39
5 444x Jason Brooke 73 36 37
6 117 Tallon Aspden 72 37 35
7 701 Jamie Watts 68 32 36
8 39 Tom Day 68 34 34
9 444 Luke Scriven 63 33 30
10 212 Radford Chugg 62 29 33
Clubman MX1 B
1 131 Ryan Bowring 90 45 45
2 85 Jack Holmes 86 43 43
3 454 Ashley Wigmore 82 41 41
4 171 Daniel Silvester 76 37 39
5 95 Daniel Adams 76 39 37
6 218 Jack Baker 72 36 36
Clubman MX2 A
1 69 Ryan Tanner 90 45 45
2 338 Ben White 86 43 43
3 33 Mark Atkinson 82 41 41
4 814 Jordan Meredith 78 39 39
5 82 Jake Evans 73 37 36
6 156 Josh Griffiths 71 36 35
7 349 Lewis Hayward 68 31 37
8 91 Gavin Jakeman 66 33 33
9 10 Tyler Stevenson 65 34 31
10 432 Alexander Williams 63 29 34
Clubman MX2 B
1 729 Joe Smith 90 45 45
2 784 Antonio Souza 84 41 43
3 987 Leroy Burniston 78 37 41
4 41 David Gonzalez 78 39 39
5 88 Samuel Upton 71 34 37
6 24 Gino Coen 71 35 36
7 734 Jody Crawforth 66 31 35
8 595 Gary Mitchison 66 32 34
9 46 Jason Smith 63 30 33
10 100 Zoe Deacon 60 28 32
Experts MX1
1 2 John Adamson 88 43 45
2 714 Brad Todd 84 41 43
3 134 Liam Knight 84 45 39
4 16 Tom Grimshaw 80 39 41
5 166 Josh Taylor 74 37 37
6 55 Steven Bixby 71 36 35
7 831 Mark Young 70 34 36
8 161 George Clarke 35 35 –
Experts MX2
1 82 Charlie Cole 90 45 45
2 48 Adam Collings 84 41 43
3 272 Neville Bradshaw 84 43 41
4 661 Josh Coleman 78 39 39
5 5 Harvey James 73 36 37
6 10 Harvey Cashmore 73 37 36
For the full results go to >> https://speedhive.mylaps.com/Events/2029944